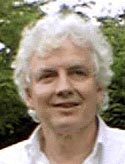 Hi, I'm Rupert Stanley the chief mover and shaker of Ross Systems International Ltd.
I'm really passionate about Tandem (aka HP NonStopTM) Systems, so far as I am concerned they are the best and most reliable systems, both from the hardware and software point of view, in the world and the Guardian operating system is something to die for.
Let me explain before you decide to condemn me to silicon oblivion.
I was born in Finchley, at about the time when the first computers came into operation and kicked around growing up and getting an education in which Maths, Physics and Chemistry featured to a major extent and being aware of a the existence of a thing called an electronic brain.
At first I decided to study Pharmacy and like H G Wells decided it was not for me, but I also came into contact with my first computer which fascinated me. Anyway being determined on seeing things to their end I graduated in Pharmacy and then went on to learn all about computers.
I finally left Bristol University in 1979 some time after Jim Treybig left HP in 1974 to found Tandem to build fault tolerant computers where I specialised in systems programming, client/server and communications.
I then joined a company in Germany where I first met Tandem and was quite frankly wowed from the first at both its fault tolerance and the incredible API into the Guardian operating system which provided easy access to fundamental entities like the interrupt structure, memory management, advanced messaging and semaphors, all music to the ears of a 100% techie. and things which could enable a system to really fly.
Until '89 I was employed by a variety of companies implementing communications and ATM based solutions and honing my Tandem skills. During this period I became more and more aware that there was a gap in the market with respect to testing tools. So I founded Ross Systems International to develop these tools and provide Tandem based system programming services.
Since that time, things have changed, I now no longer program in TAL but C & C++, Tandem has become HP NonStop and the IP revolution has occurred with all its security implications which has resulted in my becoming interested in security and developing HSM and Smart Card skills. Problems have presented themselves with respect to developing reliable multi-threaded solutions and with Banking Security solutions using HSMs which has resulted in the development of the TELOS and the HSEMM products, and the requirement for flexible an intelligent testing tools has resulted in the development of the RSI Test and R-IPPS suites. Also, I have noticed, like you, that the transaction rates of systems is on an ever increasing line and that when thing go wrong, as they do from time to time. the maintainers of the systems have a hard time determining exactly what went wrong. This led to the development of the HSSPOOL product in its current form which is capable of handling up to 2400 transactions per second, which although good will shortly not be good enough, so I intend to use active NonStop to increase that rate to 20,000 Transactions per Second in the next release..
Life has been interesting and allowed me to work for some extremely well known names, and I expect will continue to be so in the 21st century as my company partners HP as a NonStop Accredited Integration Specialist (AIS) as the so called information age gathers pace.
The future will almost certainly involve intelligent pattern recognition systems and to this end I am already doing research into context-dependent linguistic systems and the ways in which they can be made self learning. This of course will all be implemented on NonStop systems which will hopefully help give HP the edge in the future.